Benot Gallery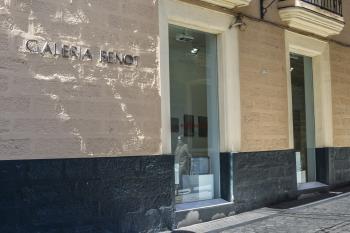 The Benot Contemporary Art Gallery was opened in 1992 and with the mission of bringing to the people of Cadiz the most extensive and best part of current art and design.
It is a private gallery that channels the many artistic tendencies in this area of southern Spain: both the artistic reality of young artists and other committed to open modernity and the offerings based on the most rigorous approaches.
The gallery welcomes any type of plastic activities, aesthetic situations and artistic styles.
Horario:
From 10.00 a.m. to 1.30 p.m. and from 5.00 p.m. to 9.00 p.m. from Monday to Friday
From 10.30 a.m. to 1.30 p.m. on Saturdays
Servicios:

Dirección:
Avda. Ramón de Carranza, nº 10 (Acceso no adaptado)
Perfil de Facebook:
https://es-es.facebook.com/visitcadiz
Perfil de Twitter:
https://twitter.com/VisitCadiz