Church of The Capuchinos (Capuchins)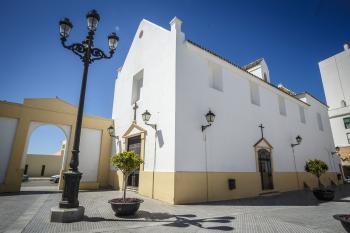 This church is part of the former Capuchin Monastery, founded in the former Chapel of Santa Catalina in 1639. Two years later, it was moved to this site, where the whole monastery complex survived until it was nearly completely demolished some decades ago. Murillo produced an important group of paintings for the monastery and they are now in the Museum of Cadiz. In fact, the death of the painter from Seville is said to be due to the injuries caused when he fell from scaffolding working on the paintings.
The Chapel of Venerable Orden Tercera was built in the 18th century, with a rectangular floor plan and a single nave, covered by barrel vaulting and decorated with partially preserved paintings depicting scenes of the life of St. Francisco.
The main altarpiece used parts of a Rococo altarpiece and its sculptures include an 18th-century carving of St. Joseph from the Genoese school.
Horario:
Lunes a viernes: 11:00 - 13:00h