Church of La Merced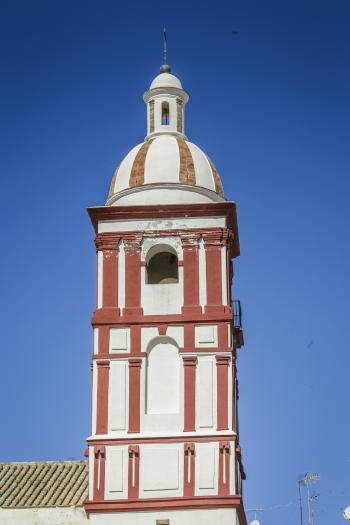 This church belonged to the monastery of the Discalced Mercedarians, found in 1629, at the behest of the Dukes of Medina Sidonia, the protectors of the order.
Due to the destruction that occurred in the disentailments of the nineteenth century, only the main façade and the church tower, proto-Baroque works, have survived. The tower is square and its sides are decorated with Tuscan pilasters, finished with a semi-spherical cap with polygonal dome. The entrance is made up of three structures. The first  is flanked by Tuscan pilasters and finished with a broken curved pediment and the relief of Our Lady of Mercy appears on the second.
There is an altarpiece inside from the Capuchin chapel, a polychrome work presumably produced by Torcuato Cayón, in around 1770.
 
Horario:
Lunes: 17:30 - 20:00h
Martes y sábados: 10:30 - 13:00h y 17:30 - 20:00h
Domingos: 10:30 - 13:00h  
Servicios: