José Celestino Mutis Park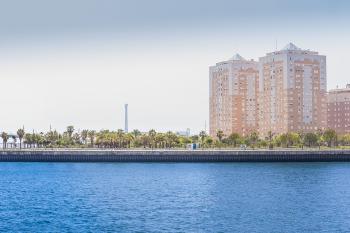 Known as the Parque de Astilleros or Shipyard Park, as it occupies part of the former site of the shipyard, this new park, opened in 2012, has 22,000 square metres of gardens, along with as many more in walkways and amenities, resulting in a total area of 36,000 square meters.  
Its main novelty is a picnic area and an open-air stage with seating for up to 200 people.  It also has different children's play areas, exercise machines for older people and the indoor swimming pool.
It also has parking areas for bikes, a bike lane and information panels on the itinerary of the parks, its paths and the species to be found there, which are identified using panels with information on their origin, history, botanical characteristics or uses, in order to ensure the park is the educational and cultural amenity that it seeks to be.
Dirección:
Avenida Doctor Gómez Ulla, s/n
Perfil de Facebook:
https://es-es.facebook.com/visitcadiz
Perfil de Twitter:
https://twitter.com/VisitCadiz