The Pópulo Arch
Categoría:
Monuments and places of interest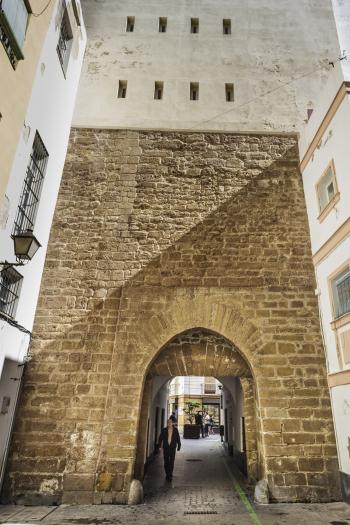 It was the early Puerta del Mar or Sea Gate, as it was the way through to the port zone and was flanked by two round towers. At the start of the 17th century, the Chapel of Our Lady of El Pópulo was built in front of it, which created the appearance of a passageway that can be seen today.
The characteristics of the inner facing wall use the same building techniques as for the Moorish city walls of the 10th and 11th centuries, while the arch is very likely to have originally been a horseshoe one. The arrangement of its voissoirs allows it to be dated back to the 12th century, during the Almohad era.
Teléfono:
https://twitter.com/VisitCadiz
Perfil de Facebook:
https://es-es.facebook.com/visitcadiz
Perfil de Twitter:
https://twitter.com/VisitCadiz