Palatial House of The Mora
Categoría:
Monuments and places of interest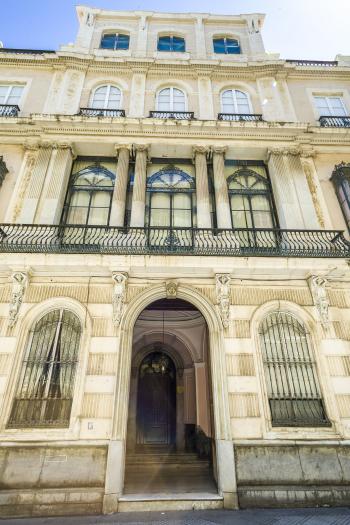 This building was designed by the architect Juan de la Vega, and was opened with a ball where the guest of honour was Queen Isabella II of Spain on 26 September 1862.  It is built in the Isabelline Gothic style and can claim to be one of the most outstanding civil buildings from the 19th century in the city of Cadiz.
The façade consists of three structures divided into as many other sections, with the main entrance opening, topped by a large balcony with marble Ionic columns, supported by atlantes. The openings of the side sections have complex iron-wrought railings on the main structure.
Horario:
Visitas sólo miércoles a las 10h, 11h y 12h. Sólo con cita previa a través de correo electrónico.