Pazos Miranda House
Categoría:
Monuments and places of interest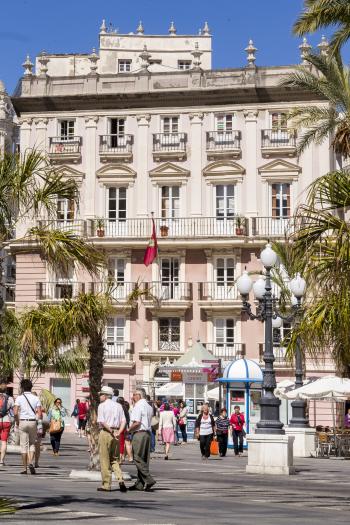 This building was built by Miguel de Olivares in 1795 for Fernando Pazos de Miranda and occupies a small block on the western side of the Plaza de San Juan de Dios square.
It reflects the classical training of its author and captures the inspiring metrics of the Cadiz Academicism school. It is a large upper structure with huge Ionic pilasters, between which there are openings and a polished brick plinth that encompasses the lower plants, where there is a simple marble entrance, with a semicircular opening, flanked by pilasters.
Dirección:
Plaza de San Juan de Dios, s/n
Perfil de Facebook:
https://es-es.facebook.com/visitcadiz
Perfil de Twitter:
https://twitter.com/VisitCadiz