Plaza de San Francisco (Square)
Categoría:
Monuments and places of interest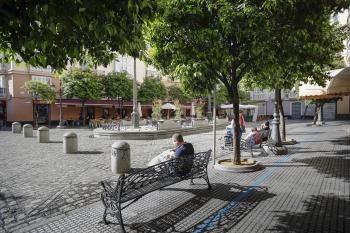 At the end of Calle San Francisco, one of the most important streets of the old town, there is the square of the same name, divided into two parts.  One is in front of the façade of the church, which is more spacious and nearly rectangular.  The other on the side is narrower and with a trapezoid layout. This square is on the site of the old compass of the Franciscan monastery.
In the Plaza de San Francisco, which is also known for its many bars and restaurants, special mention should be made of the Monastery of San Francisco, the main centre of the Franciscan monks in Cadiz, founded in 1566 and reformed in the 17th century.
Perfil de Facebook:
https://es-es.facebook.com/visitcadiz
Perfil de Twitter:
https://twitter.com/VisitCadiz