San Carlos Ramparts
Categoría:
Monuments and places of interest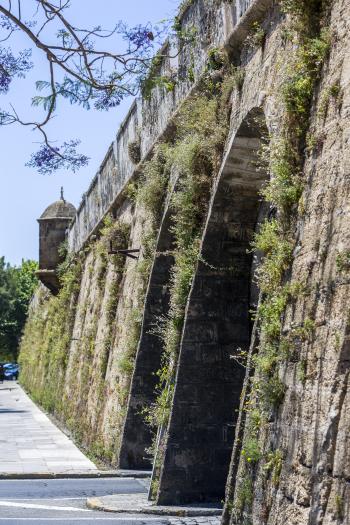 The ramparts make up a semi-bastion, built at the end of the 18th century, as part of an ambitious remodelling plan of the port facilities and surrounding buildings. From the mid 16th century,  the  plan was  to construct one of the three bastions that was going to defend the port, the one known as San Felipe, that was operating in 1560.
With the increase in maritime traffic, work to remodel the zone began in 1765, which would result in its current appearance.
The Triumphal Arch of the Inmaculada, a Genoese work from the end of the 17th century, was erected nearby.
 
Perfil de Facebook:
https://es-es.facebook.com/visitcadiz
Perfil de Twitter:
https://twitter.com/VisitCadiz