The Tia Norica´s Puppet Theatre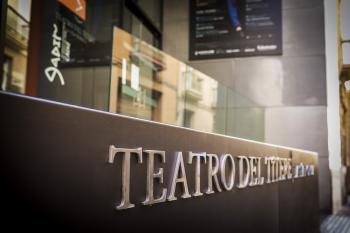 Opened in 2012, the Tia Norica's Puppet Theatre is the site where the old Comedy Theatre of the city stood. It is a medium-sized facility, which can hold up to 330 people and which has stalls and an upper circle.  Its programme focuses on theatrical performances and features those related to puppets and marionettes, such as the Ibero-American Puppet Festival, and in particular, those performance of the Tia Norica Company. Its Christmas and Sainete (farce) pieces are a long established tradition in Cadiz.
Apart from being used for dramatic art performances, the Puppet Theatre is home to one of Cadiz's most important archaeological gems, the "Gadir Archaeological Site".
Servicios:




Dirección:
C/ San Miguel, nº 15 (Acceso adaptado)
Perfil de Facebook:
www.facebook.com/LaTiaNorica
Perfil de Twitter:
https://twitter.com/teatrosdecadiz