Unicaja Cultural Centre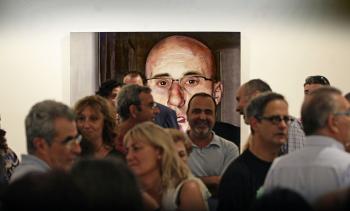 The Cadiz Unicaja Cultural Centre (CUC) is a space that has been set up with the aim of becoming one of the main centres of Cadiz's cultural life, acting as a stimulus for reflection, an educational centre and a factor to energize the surrounding area. The Centre, designed as an open space for the general public, has a broad programme of cultural activities such as exhibitions, lectures, music, theatre, dance, films or popular traditions.
The Cadiz Unicaja Cultural Centre is located in a building belonging to the Unicaja bank that dates back to the end of the 19th century with a surface area of 2,600 m2 and with a Neo-Gothic façade.  It has been refurbished to adapt the architecture of the building to its new use.
The Centre is home to the Unicaja "Juvencio Maeztu" Library on Cadiz Topics, whose facilities have been extended, in the same way as the large exhibition room that is three times larger than the existing, along with a multipurpose room and seven training rooms and for workshops.
Servicios:




Dirección:
C/ San Francisco, nº 26 (Acceso adaptado)
Perfil de Facebook:
https://es-es.facebook.com/visitcadiz
Perfil de Twitter:
https://twitter.com/VisitCadiz